Meat skewer machine exported to Malaysia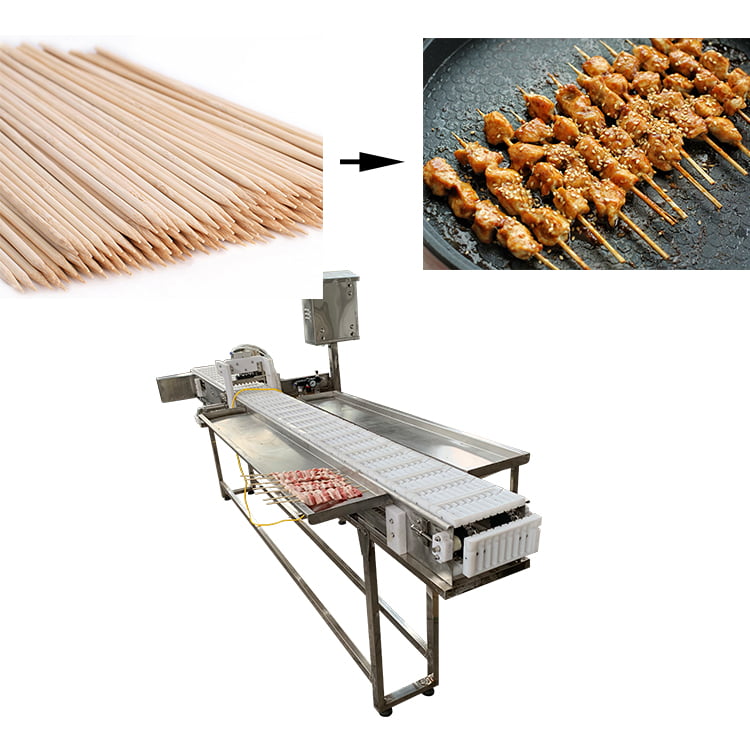 Malaysia has a lot of delicious food,such as Chicken Rice, Bak Kut Teow, Char Kway Teow, Nasi Lemak, etc. They are very popular, especially Satay, which is very delicious, but the process of skewers is more troublesome. We have a machine, It can carry out an automatic meat skewer, which saves time and improves efficiency. The meat skewer machine is exported to Malaysia and runs very well.
What is a barbecue kebab?
Grilled meat skewers are generally made of meat on bamboo skewers or other wooden skewers. Grilled skewers can generally be all kinds of meat. Malaysia also has this kind of meat skewers, called Satay. After the meat is cut into thin slices, it is pickled and tasted, and it is usually put on the coconut sticks. After being grilled on charcoal, you can enjoy the food.
Meat skewer machine and how it works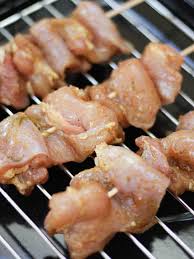 The meat skewers machine can automatically thread the meat onto the skewers. We only need to put the meat pieces on the tray. The tray of the meat skewers machine is made of PE material, which is easy to clean, clean and hygienic.
The scope of application of the meat skewer machine
Does the meat skewers machine have any requirements for meat? The meat skewers machine can be applied to a variety of meats, including beef, lamb, chicken, seafood, and other meats. It can also skew some vegetables, such as kelp, eggplant, peppers, potatoes, etc.
Purchase details for meat skewer machine Malaysia customers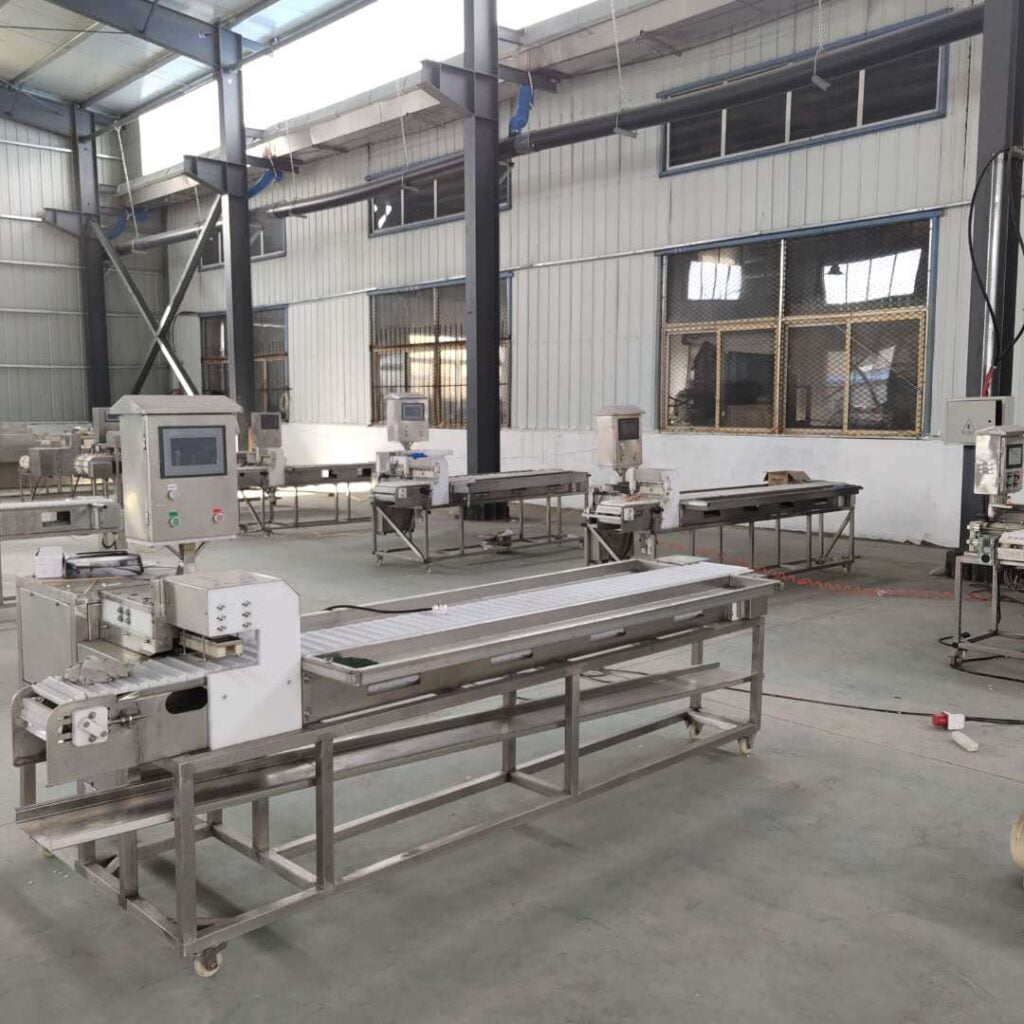 Malaysian customers saw our meat skewers in the youtube video, and then contacted us and learned that Malaysian customers have a small meat skewers shop. The business is better, but skewers are a waste of time and manpower, and sometimes they may be busy. But come, so I want to buy a skewers machine to help skewers processing.
 We have two meat skewer machines, one is a smaller meat skewer machine, and the other is a larger continuous production meat skewer machine. The final customer considers that they may expand their business in the future, so they choose Larger meat skewers.
After a local trial in Malaysia, it was found that the meat skewer machine worked well in Malaysia and the customers were very satisfied.