Precautions for Using Vegetable and Meat Cutter and Mixer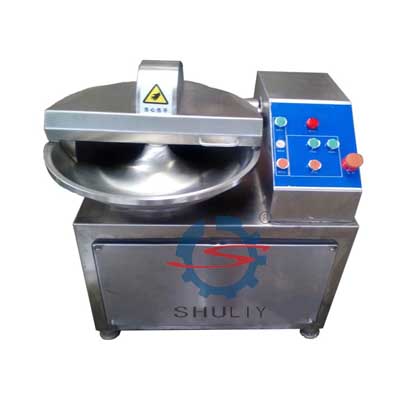 Do not place other clutter near the Vegetable and Meat Cutter and Mixer to prevent it from entering the high-speed rotation and causing danger.
Before running the equipment , ensure that all units are normal and the lid is covered, otherwise the equipment will run poorly.
When feeding at work, put moderate feeding and avoid overload .
When using the machine , knowing the common sense of electricity, we must ensure the stability of the voltage.
When using the Vegetable and Meat Cutter and Mixer to grind and stir meat , do not put too much bones into the agitation, be sure to remove the bones in the meat.If such hard bones are stirred, they will cause greater wear to the Vegetable and Meat Cutter and Mixer and affect the efficiency of subsequent agitation or pulverization.
The Vegetable and Meat Cutter and Mixer should be cleaned after use to prevent some debris from depositing inside ,which will cause food safety issues .Our company is equipped with a number of technically comprehensive engineering personnel on-site service to solve technical problems for customers . The company provides a full set of installation and commissioning . High-quality after-sales service originates from the enterprise . Our company always takes "quality-oriented, service-oriented" as its corporate tenet . As long as you order our products, no matter where you are, we will help you solve the problem in the shortest time. Your satisfaction is our promise!

CLICK HERE !