Principles of Selection of Vacuum Packaging Machine
There are a wide variety of vacuum packaging machines, and the following factors should be considered when selecting.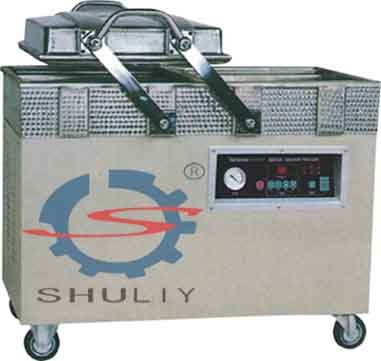 Packing speed.In order to improve production efficiency, you can choose two or more chamber vacuum packaging machines to improve overall production progress.
Whether the packaging needs to be filled with other protective gas or not. A multi function vacuum packer with an inflator is available.
Vacuum requirements for packaged goods. If the packaging material needs to be preserved under high vacuum conditions, a chamber vacuum packaging machine should be used.
The status of the packaged articles are important to choose the vacuum packaging machine.When purchased, aluminum alloy materials can be used to package dry, non-corrosive materials such as solids and granules. For soups, high-salt and high-acid materials, stainless steel or aluminum-magnesium alloys can be used. Silicone rubber and black rubber are commonly used seals, while foamed rubber is used in a few low-end products. Silicone rubber has high temperature resistance, corrosion resistance, good sealing performance and long service life; foam rubber has poor sealing performance, easy to fall off and short service life.