Egg printing machine | egg stamping systems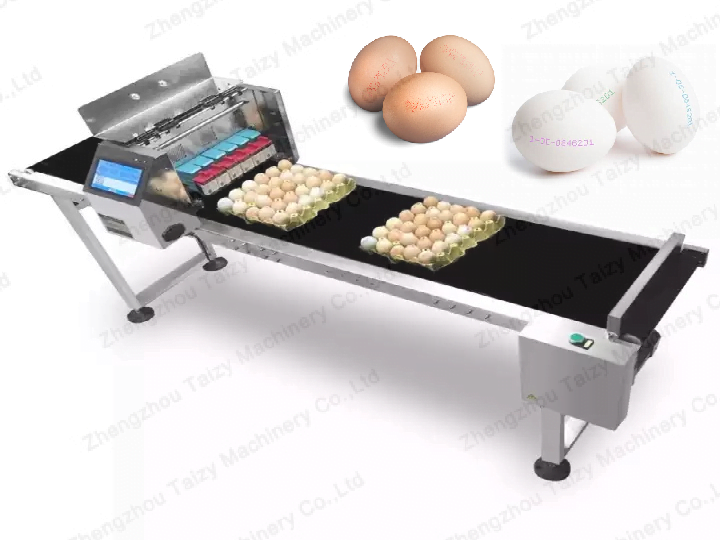 Egg printing machine is equipment for marking eggs. The production date, place of production, and other information of eggs can be spray-printed on the eggshell to help consumers trace the source and ensure the food safety of eggs. The machine can be used in chicken farms, supermarkets.
The benefits of using an egg printing machine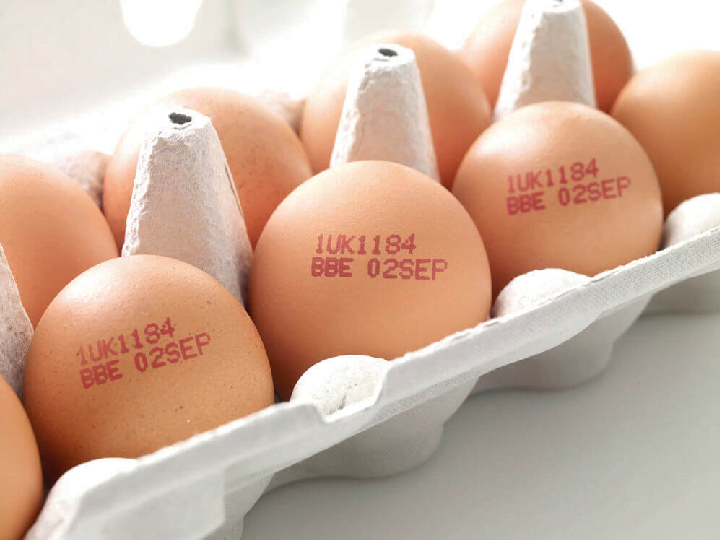 Let consumers buy with confidence
The main function of egg coding is to let consumers buy with confidence. One item, one yard is now commonly implemented in supermarkets. The corresponding function of item tracking is realized, allowing consumers to purchase with more confidence.
Easy to solve after-sales service
For the management of supermarkets, the eggs are coded, the production of eggs on the eggs is low, it is more convenient and reliable, and there is a certain guarantee for after-sales problems.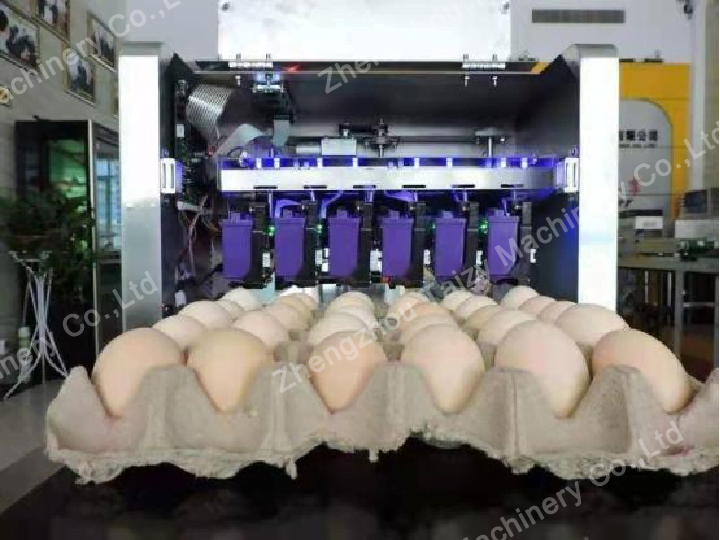 Increase producer profits
A focus on food safety is critical for egg producers. Coding equipment is helpful for manufacturers to establish their own brands. On the other hand, it can bring about an increase in profits. If you want to sell high-quality eggs and increase the unit price of eggs, the cost of egg printing is low. The egg printing machine can process the entire tray, so the egg printing machine of high work efficiency
Egg of different colors can be processed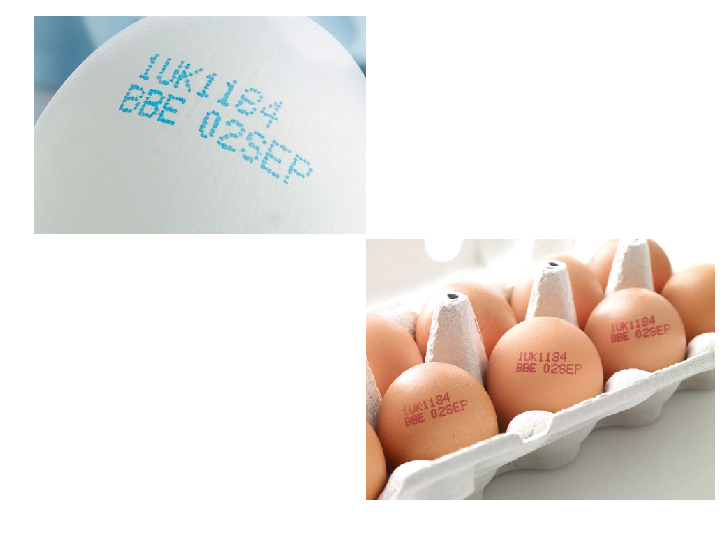 The color of the eggshell is not only red but also white. In order to make the appearance of eggs of different colors more clear, our machine can print characters of different colors. The color of the print depends mainly on the color of the ink, and it is very simple to change it.
Ink for egg stamping systems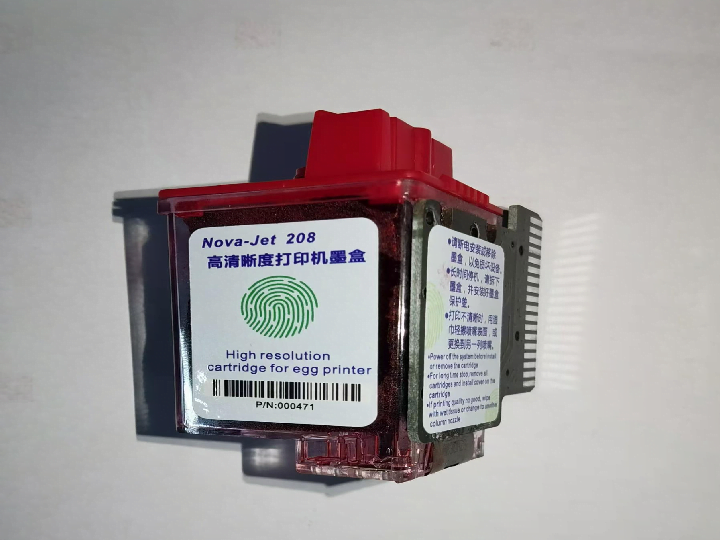 1. The ink of the egg printer is food grade, very safe and reliable,
2. The clarity of the ink can meet the requirements, and the surface can be kept dry and not blurred
3. Low spreadability. It will not fade even if it is on the eggshell for a long time
4. It can keep its original shape even under high temperature and low-temperature freezing
Parameters of egg printing machine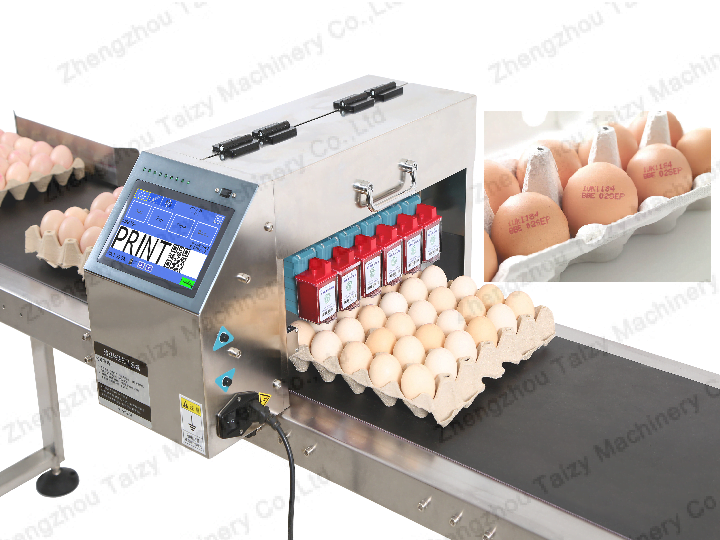 Number of printing lines: 1-4 lines
Printed word height: 2-9mm
Font selection: logo, barcode, QR code, English, Chinese, German, Japanese, and other 10 languages
Printing speed: 300 pieces/min
Message length: 1-200 characters (can be connected to a computer)
Voltage: 100v-250v 50HZ
Machine weight: 15KG
The egg inkjet printer can be connected with the computer and retrograde, and easy to set up set the character of the egg inkjet printer. The printing efficiency of the machine is very high, about 10 trays per minute, which is also 300.
The suitable environment for the egg printing machine to work
1. Temperature: 5-45C.
2. Humidity: 10%-70%.
3. Keep dry and avoid equipment
4. Keep it clean.
5. Avoid electromagnetic interference.
Egg printer price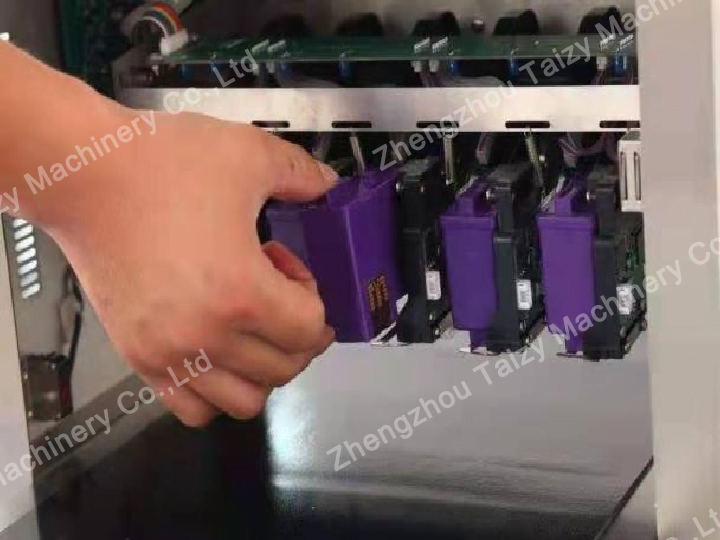 There are many different models of egg inkjet printers, such as six-head and four-head models. The price of the machine is different for different models. Generally, we will contact the customer in time after receiving the customer's message. , Send pictures and videos of various types of egg printers to customers for customers to choose. We also have other equipment for eggs, such as egg clearing machines and egg graders, if you are engaged in an egg-related industry and are interested in egg processing machines, you can contact us.
Egg printer pattern style

There are many patterns that the egg inkjet printer can spray on eggs. After connecting with a computer, it can be set independently. The egg production date, company name, and company logo can be set, and the company name can be set in multiple languages.