Meat dehydrator dryer oven machine for beef jerky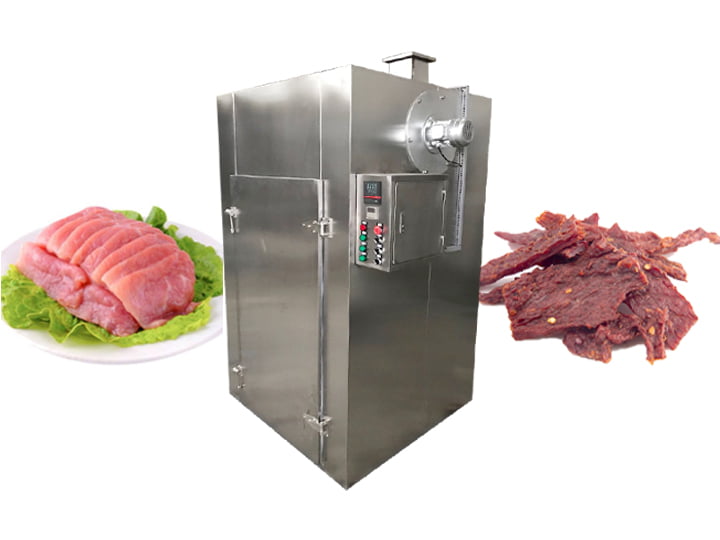 Parameters
You can now ask our project managers for technical details
A meat dehydrator machine is a machine used to remove the moisture of dried meat. The machine circulates the hot air continuously to take away the excess moisture of the meat. This machine is mainly used for the processing of beef jerky and the drying of the machine. The dry effect is very suitable for the processing of beef jerky. Can dry beef, pork, and sausages, etc.
Why use a meat dehydrator machine?
The dryer can dehydrate and dry the meat. The dehydration of the meat can be beneficial to the storage of the meat. In addition, beef jerky is also a snack that many people like. It is very nutritious. The meat dryer can Beef, fish, and other seafood are dried.
What does a dehydrator do to meat?
The meat dehydrator machine uses the principle of hot air circulation, using steam or electricity as heat energy, and convection heat exchange through a fan, so as to transfer heat, and constantly replenish fresh air to discharge moist air. The biggest feature is that the hot air circulates in the box, which improves thermal efficiency and saves energy.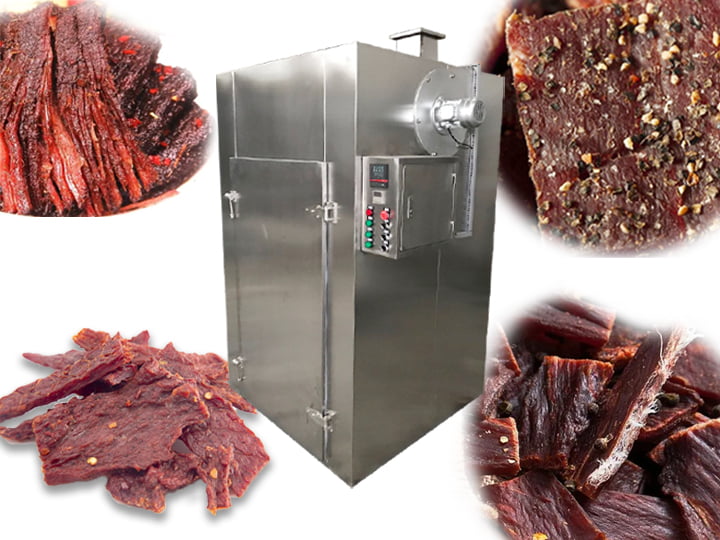 Is dehydrator jerky good?
The meat dehydration machine has an intelligent control system, and the temperature can be adjusted between 50°C and 120°C. The temperature range can be controlled according to the humidity of the beef and the hardness to be dried. It conforms to the actual beef processing process.
How long do you leave the meat in a dehydrator?
The drying time for meat is related to many factors, especially the moisture and thickness of the dried beef. In addition, the heating time is related to the adjusted temperature, so we need to adjust the temperature and time according to the actual production process. . For example, in the process of making dried fruits, dried fruits need to be dehydrated at low temperature, and the time is generally about 8 hours.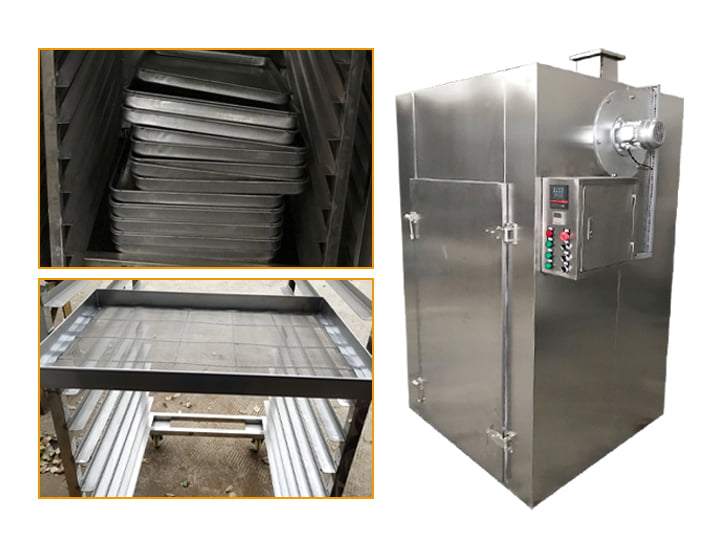 Technical parameters of the smallest meat dehydrator machine
Model: CT-C-O
Dimensions: width 1500 × depth 1200 × height 2120 (mm)
Working room size: width 760 × depth 1000 × height 1460 (mm)
Equipped fan power: 0.55KW×1
Moisture exhaust fan: 0.18KW (automatic moisture exhaust fan, semi-automatic moisture exhaust fan and time setting)
Upper and lower temperature: ±5℃
U-shaped heating tube: 12KW
The temperature inside the box: room temperature~120℃
Trolley: 9507001400mm (stainless steel) *1
Tray: 64046045mm*24 (material: SUS304)
Total power of equipment: 12.73KW
Weight: 680kg
Material of meat dehydrator machine : 304 stainless steel inside and outside, thickness 1.2
Dimensions after packaging: 165013502370mm
Weight of packing box: about 70KG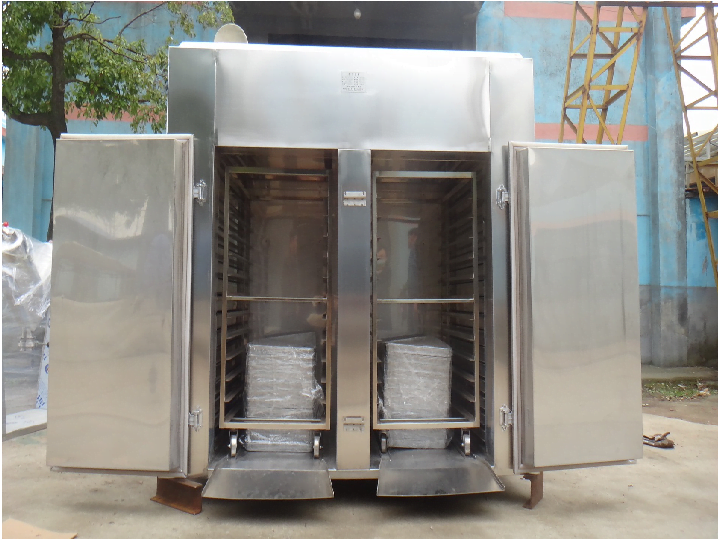 The structure of the food drying oven
The outside of the dryer is made of stainless steel 304, which is strong and durable. The inside is equipped with thermal insulation cotton with a thickness of up to 80mm. The top of the box is equipped with a moisture outlet and an air inlet. The setting of the inlet and outlet seals ensures that the air in the drying box is fresh enough to make the roasted beef taste good. The drying box will be equipped with a drying cart and a baking tray for the needs of the processing process
Meat dehydrator machine video